Following the June 2018 Community Design Workshop, SHADE Institute organized the River Walk Community Design Workshop 2.2 to provide conceptual design recommendations to community members and stakeholders that seek to address issues brought up at the previous workshop.
river walk design vignettes
design charrette activity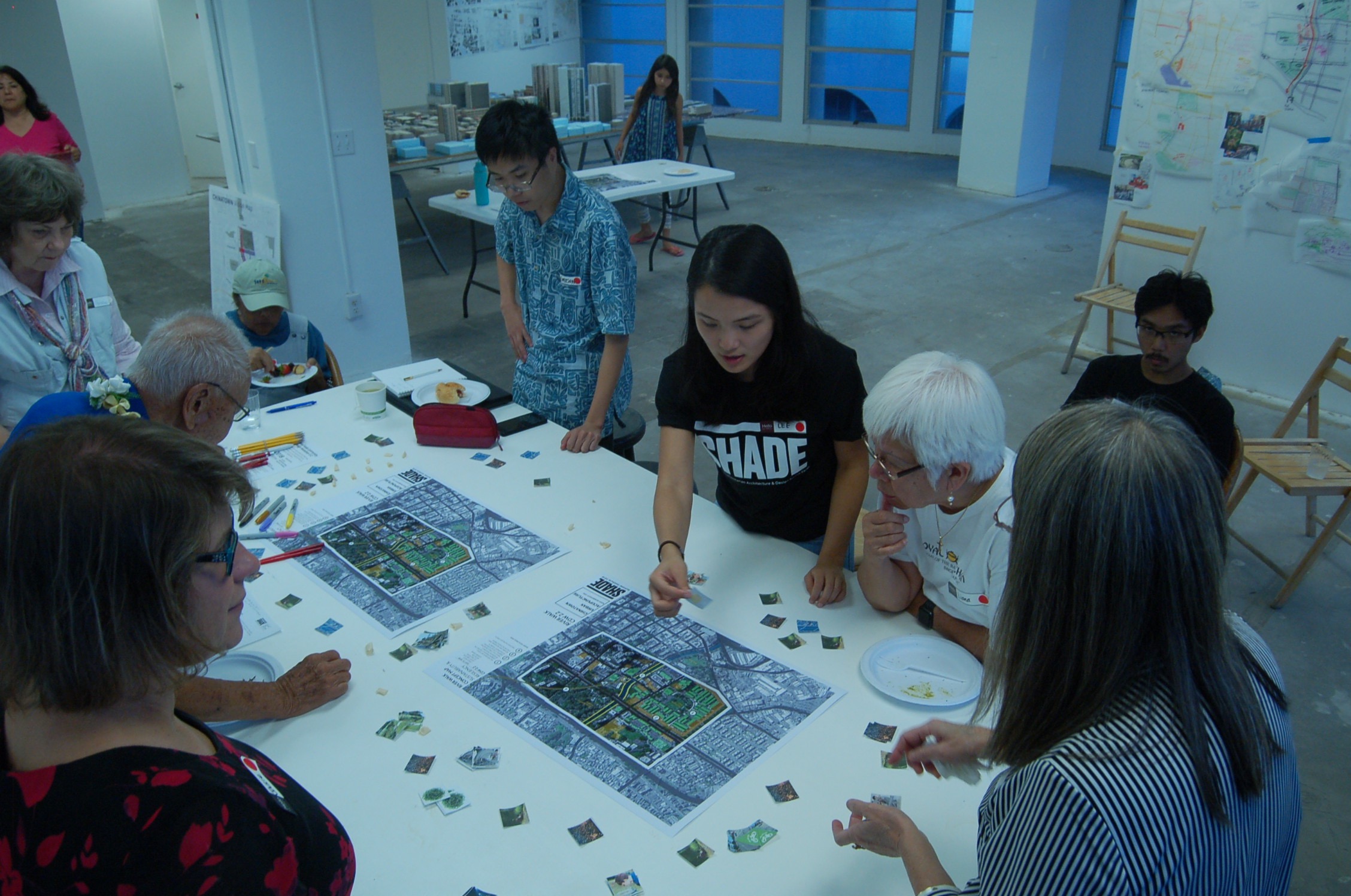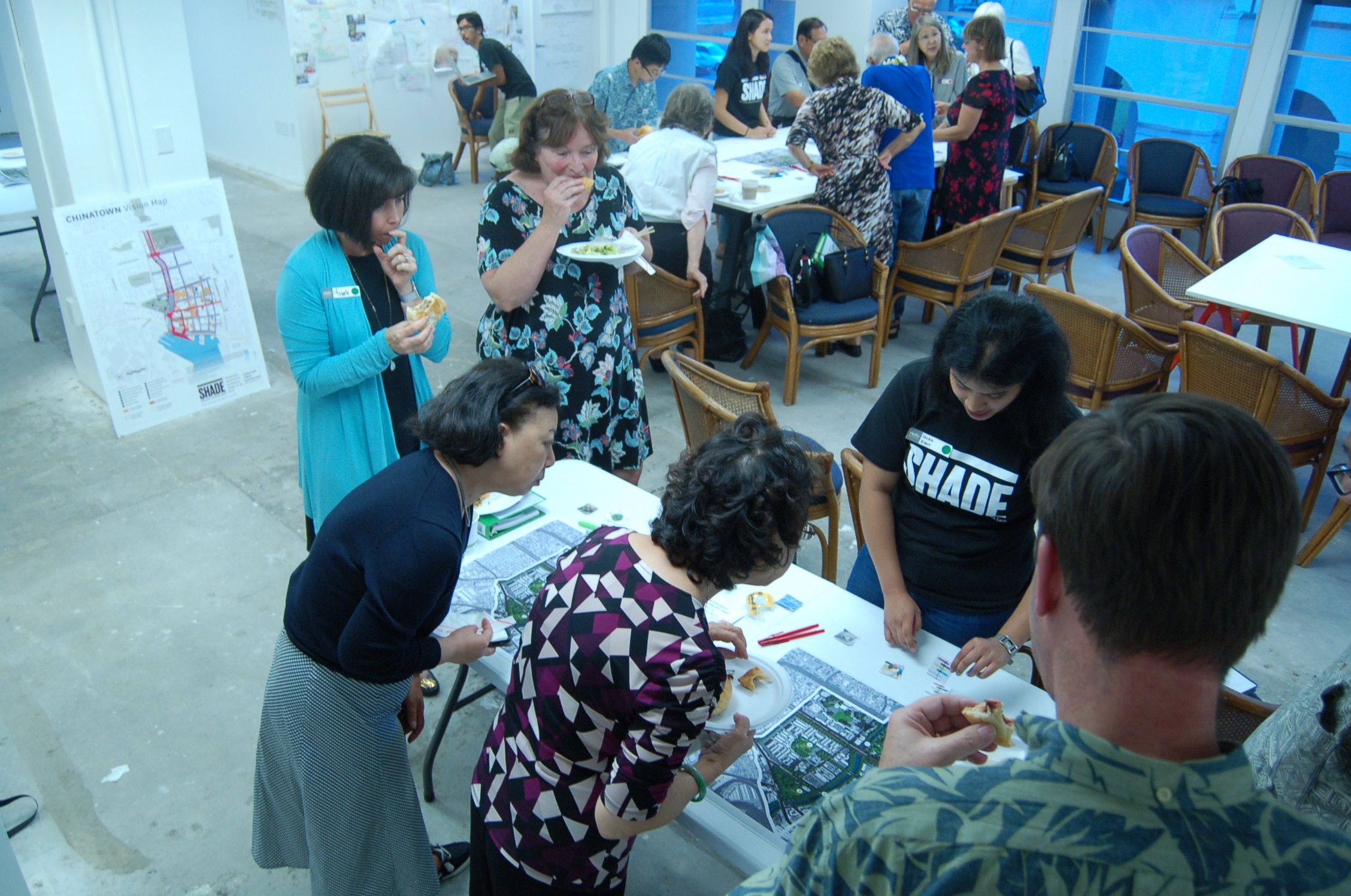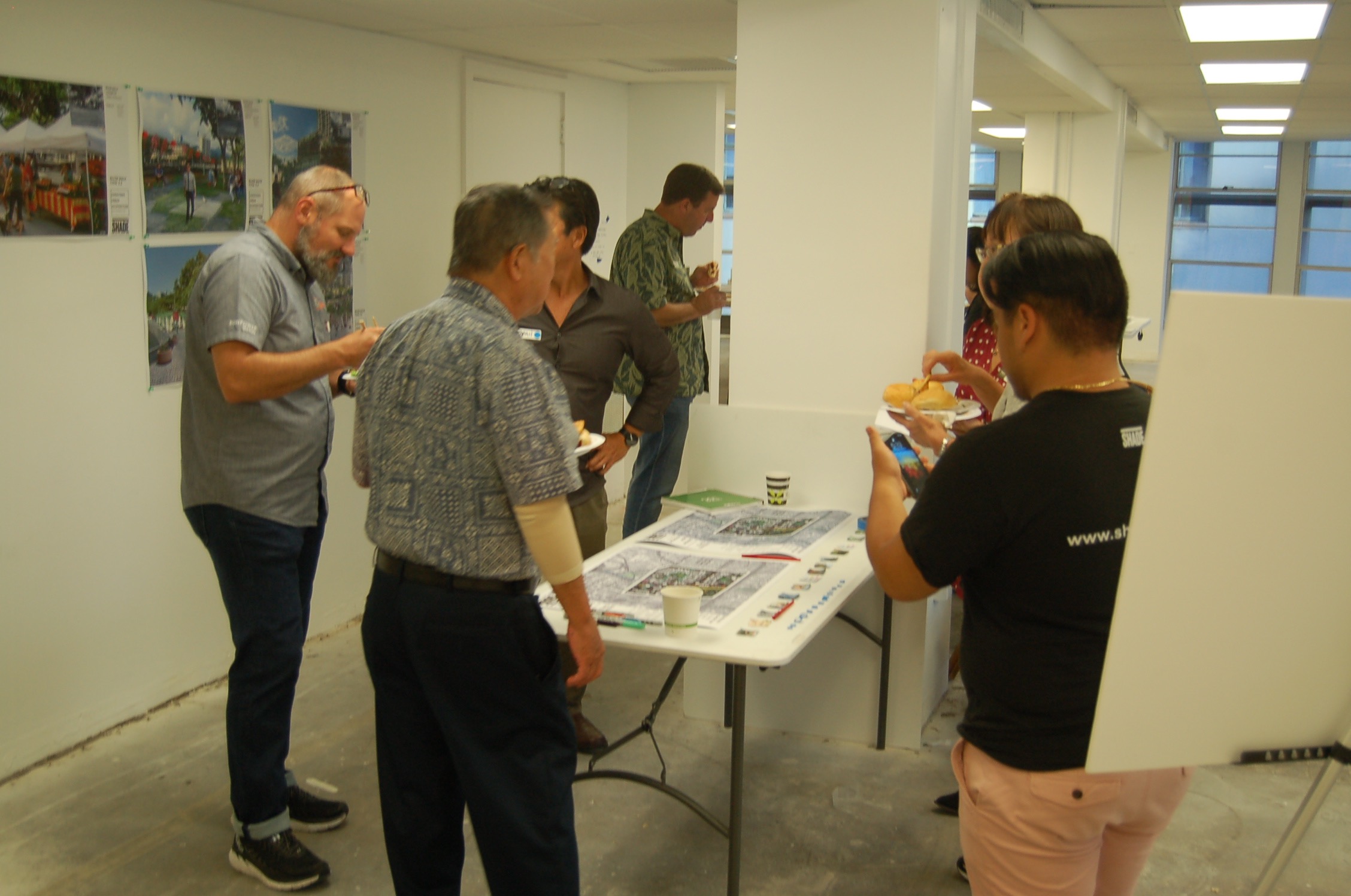 To collect input on the concept designs, the workshop included a design charrette activity, which divided guests into groups for each of the design focuses. Community members were asked to comment on the design concepts and provide their own input on improving the River Walk. Using cut-out pictures of public amenities such as street lights and benches, each group placed these cut-outs onto the concept maps to add more specified capital investment recommendations. Among the different cut-outs, lighting were placed the most among the three groups.
Amongst the 22 workshop participants were the Honorary Mayor Joseph Young, Former State Senator Susie Chun-Oakland, AARP representatives Jackie Boland, Wes Fong from CCA, as well as reps from Hawaii Federal Credit Union, American Savings Bank, Chinatown Cultural Plaza, Izuma Taisha, and Lum Sai Ho Tong.
Click on the slide to scroll through the presentation.