PID or Public Interest Design is about collaboration between planning professionals and their community partners. Based on Social, Economic, Environmental Design (SEED) methodology, this way of community design extends past "green design."
With Speakers Sue Thering and Jeff Hou, the group discussed the process and outcome of case studies centered around community and client engagement.
By having people understand and participate in the process of design, the community builds society equity. Putting into common terms how community members can learn new skills can penetrate barrier between public and design professionals.
Design is an agent to bring parts and dialogues together. Public space is a platform for growing community capacity building and community participation.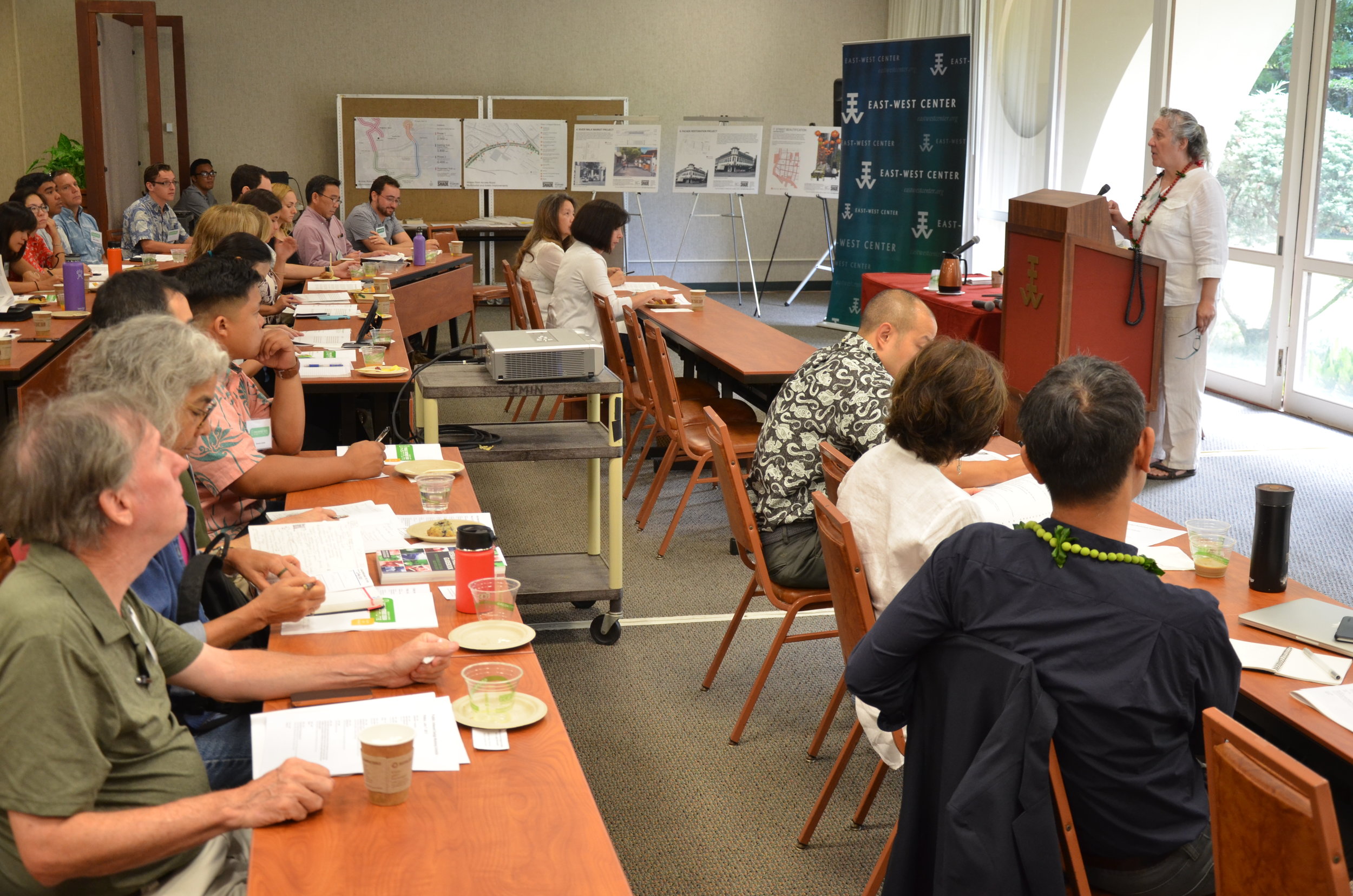 In Public Interest Design, the community is the client.